Welcome to
Myakka Family worship center
BIBLE VERSES FOR THE WEEK
"Why are you downcast, O my soul? Why so disturbed within me? Put your hope in God, for I will yet praise Him, my Savior and my God."
Psalm 42:5
Myakka Family Worship Center began in 2001. Pastor Lynn and Mrs. Kathy Howell envisioned a place where people can come and worship God no matter their denomination. Since the first meeting held in the Community Center building on February 18th, 2001; the MFWC has been a place where anyone can come to worship God just as they are. We believe when you give God your whole heart He can change you from the inside out.
Israel moved when God moved. They followed the cloud of God's presence in the wilderness. We, at the MFWC are moving in the presence of Almighty God. His Holy Spirit is continually doing a fresh work in our congregation, our ministries, and our families.
​
Just as God took the children of Israel on a journey, we are moving and growing as the Holy Spirit leads us into different seasons; yet always within the boundaries of God's unchangeable Word and undying love.
PSALMS 91 1-16 kjv
​
He that dwelleth in the secret place of the most High shall abide under the shadow of the Almighty.
I will say of the Lord, He is my refuge and my fortress: my God; in him will I trust.
Surely he shall deliver thee from the snare of the fowler, and from the noisome pestilence.
He shall cover thee with his feathers, and under his wings shalt thou trust: his truth shall be thy shield and buckler.
Thou shalt not be afraid for the terror by night; nor for the arrow that flieth by day;
Nor for the pestilence that walketh in darkness; nor for the destruction that wasteth at noonday.
A thousand shall fall at thy side, and ten thousand at thy right hand; but it shall not come nigh thee.
Only with thine eyes shalt thou behold and see the reward of the wicked.
Because thou hast made the Lord, which is my refuge, even the most High thy habitation;
There shall no evil befall thee, neither shall any plague come nigh thy dwelling.
For he shall give his angels charge over thee, to keep thee in all the ways.
They Shall bear thee up in their hands, lest thou dash thy foot against a stone.
Thou shalt tread upon the lion and adder: the young lion and the dragon shalt thou trample under feet.
Because he hath set his love upon me, therefore will I deliver him: I will set him on high, because he hath known my name.
He shall call upon me, and I will answer him: I will be with him in trouble; I will deliver him, and honour him.
With long life will I satisfy him, and shrew him my salvation. ​
Wednesday night dinner and youth will start back up Wednesday May 5th
​
​
Sunday May 9th Mother's Day. Bring your mom, every mom will be given a raffle ticket for a chance at some door prizes!
May 21st – Myakka Elementary Honor Roll Awards for 3rd, 4th, & 5th Grade @ 6:00pm. If you can help serve food that night, please get with Mrs. Kathy.
Please go to the Upward page to see the upcoming schedule.
Please Note: Mask and Social distancing are recommended for all events. Disposable masks are available upon request!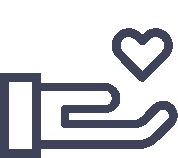 "Whoever is generous to the poor lends to the lord, and he will repay him for his deed." BE inspired
​
Surely your Goodness and love will follow me all the days of my life! Psalm 23:6